Nobel academy not at all worried singer will miss award ceremony despite lack of official acceptance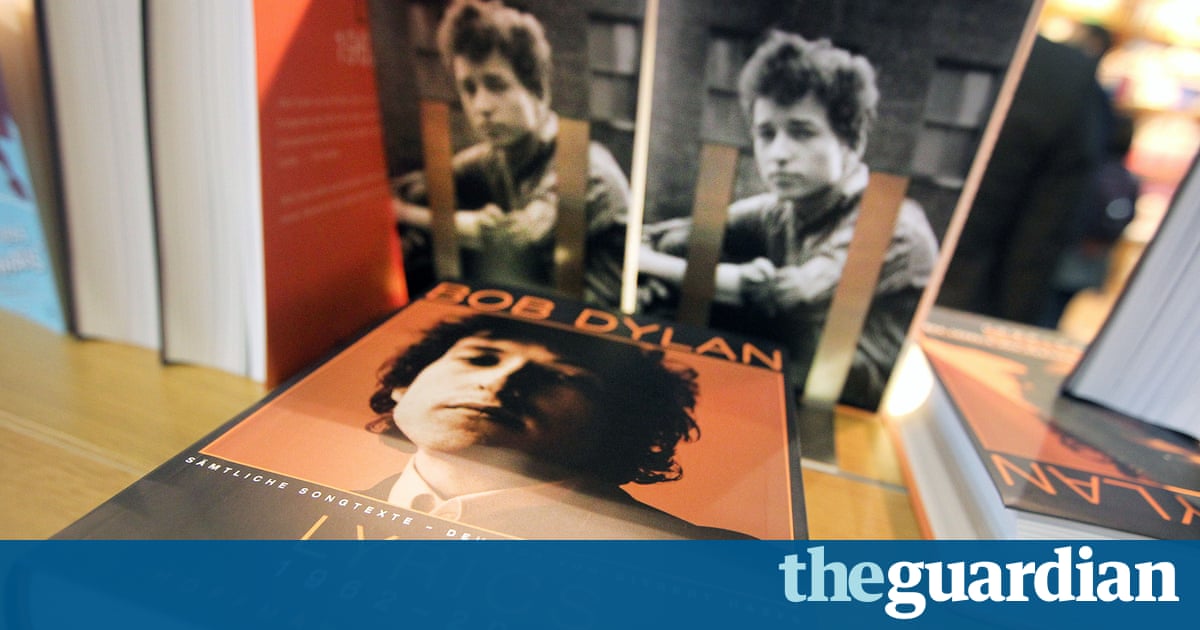 Some have put his silence down to shyness, others have called him aloof and a few have said it is just plain bad manners. But, five days after Bob Dylan was given the Nobel prize for literature, the singers lack of comments on the subject may have been broken.
In a subtle update on Dylans website, a page promoting a new book of his lyrics now includes the declaration winner of the Nobel prize in literature.
It is the first time the elusive singer has made any acknowledgement of the prize. Sara Danius, the Nobel academys permanent secretary, said on Monday that numerous attempts had been made to contact Dylan, including emails and calls to those closest to him, but had heard nothing back from the man himself.
Dylan, 75, played a gig in Las Vegas on the night the accolade was announced, but made no mention that he had been given the prize, which comes with 8m kronor (740,000) prize money, or if he intended to turn it down.
Danius said she was not at all worried that Dylan would fail to appear at the ceremony in Stockholm on 10 November, where the Nobel winners are celebrated and where the singer will be invited to give a lecture.
I think he will show up, she said. If he doesnt want to come, he wont come. It will be a big party in any case and the honour belongs to him.
The decision to award Dylan the Nobel prize was not without controversy. The French Moroccan writer Pierre Assouline described the decision as contemptuous of writers while Irvine Welsh, the author of Trainspotting, said that although he was a Dylan fan this is an ill-conceived nostalgia award wrenched from the rancid prostates of senile, gibbering hippies.
Read more: https://www.theguardian.com/music/2016/oct/20/bob-dylan-website-acknowledges-nobel-prize-win-after-five-day-wait