The long read: Its moral code promises salvation, its high priests uphold their orthodoxy. But perhaps too many of its doctrines are taken on faith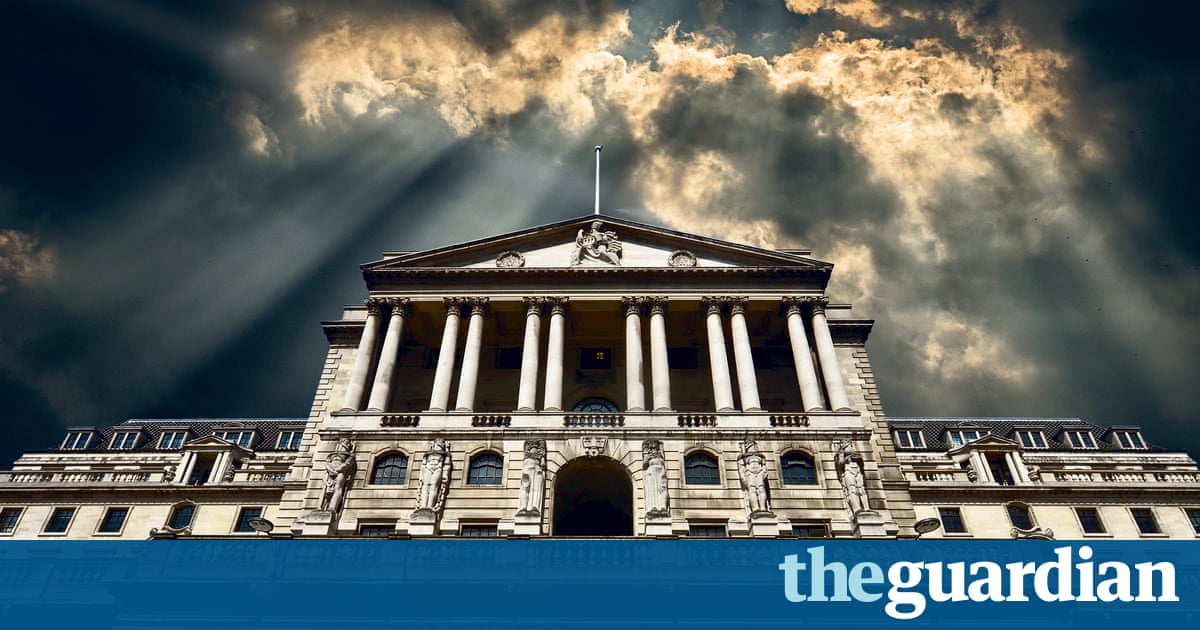 Although Britain has an established church, few of us today pay it much mind. We follow an even more powerful religion, around which we have oriented our lives: economics. Think about it. Economics offers a comprehensive doctrine with a moral code promising adherents salvation in this world; an ideology so compelling that the faithful remake whole societies to conform to its demands. It has its gnostics, mystics and magicians who conjure money out of thin air, using spells such as derivative or structured investment vehicle. And, like the old religions it has displaced, it has its prophets, reformists, moralists and above all, its high priests who uphold orthodoxy in the face of heresy.
Over time, successive economists slid into the role we had removed from the churchmen: giving us guidance on how to reach a promised land of material abundance and endless contentment. For a long time, they seemed to deliver on that promise, succeeding in a way few other religions had ever done, our incomes rising thousands of times over and delivering a cornucopia bursting with new inventions, cures and delights.
This was our heaven, and richly did we reward the economic priesthood, with status, wealth and power to shape our societies according to their vision. At the end of the 20th century, amid an economic boom that saw the western economies become richer than humanity had ever known, economics seemed to have conquered the globe. With nearly every country on the planet adhering to the same free-market playbook, and with university students flocking to do degrees in the subject, economics seemed to be attaining the goal that had eluded every other religious doctrine in history: converting the entire planet to its creed.
Yet if history teaches anything, its that whenever economists feel certain that they have found the holy grail of endless peace and prosperity, the end of the present regime is nigh. On the eve of the 1929 Wall Street crash, the American economist Irving Fisher advised people to go out and buy shares; in the 1960s, Keynesian economists said there would never be another recession because they had perfected the tools of demand management.
The 2008 crash was no different. Five years earlier, on 4 January 2003, the Nobel laureate Robert Lucas had delivered a triumphal presidential address to the American Economics Association. Reminding his colleagues that macroeconomics had been born in the depression precisely to try to prevent another such disaster ever recurring, he declared that he and his colleagues had reached their own end of history: Macroeconomics in this original sense has succeeded, he instructed the conclave. Its central problem of depression prevention has been solved.
No sooner do we persuade ourselves that the economic priesthood has finally broken the old curse than it comes back to haunt us all: pride always goes before a fall. Since the crash of 2008, most of us have watched our living standards decline. Meanwhile, the priesthood seemed to withdraw to the cloisters, bickering over who got it wrong. Not surprisingly, our faith in the experts has dissipated.
Hubris, never a particularly good thing, can be especially dangerous in economics, because its scholars dont just observe the laws of nature; they help make them. If the government, guided by its priesthood, changes the incentive-structure of society to align with the assumption that people behave selfishly, for instance, then lo and behold, people will start to do just that. They are rewarded for doing so and penalised for doing otherwise. If you are educated to believe greed is good, then you will be more likely to live accordingly.
The hubris in economics came not from a moral failing among economists, but from a false conviction: the belief that theirs was a science. It neither is nor can be one, and has always operated more like a church. You just have to look at its history to realise that.
---
The American Economic Association,to which Robert Lucas gave his address, was created in 1885, just when economics was starting to define itself as a distinct discipline. At its first meeting, the associations founders proposed a platform that declared: The conflict of labour and capital has brought to the front a vast number of social problems whose solution is impossible without the united efforts of church, state and science. It would be a long path from that beginning to the market evangelism of recent decades.
Yet even at that time, such social activism provoked controversy. One of the AEAs founders, Henry Carter Adams, subsequently delivered an address at Cornell University in which he defended free speech for radicals and accused industrialists of stoking xenophobia to distract workers from their mistreatment. Unknown to him, the New York lumber king and Cornell benefactor Henry Sage was in the audience. As soon as the lecture was done, Sage stormed into the university presidents office and insisted: This man must go; he is sapping the foundations of our society. When Adamss tenure was subsequently blocked, he agreed to moderate his views. Accordingly, the final draft of the AEA platform expunged the reference to laissez-faire economics as being unsafe in politics and unsound in morals.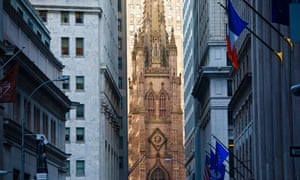 Read more: https://www.theguardian.com/news/2017/jul/11/how-economics-became-a-religion