The British author behind books including Man Booker winner The Remains of the Day takes the award for his novels of great emotional force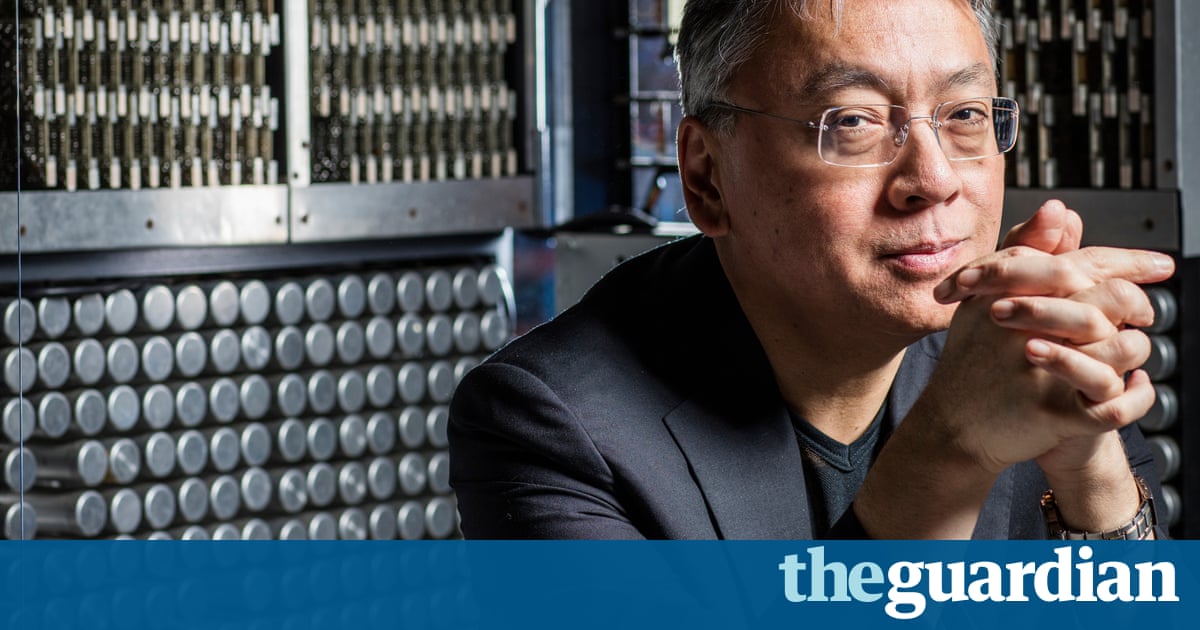 The English author Kazuo Ishiguro has been named winner of the 2017 Nobel prize in literature, praised by the Swedish Academy for his novels of great emotional force, which it said had uncovered the abyss beneath our illusory sense of connection with the world.
With names including Margaret Atwood, Ngugi Wa Thiongo and Haruki Murakami leading the odds at the bookmakers, Ishiguro was a surprise choice. But his blue-chip literary credentials return the award to more familiar territory after last years controversial selection of the singer-songwriter Bob Dylan. The author of novels including The Remains of the Day and Never Let Me Go, Ishiguros writing, said the Academy, is marked by a carefully restrained mode of expression, independent of whatever events are taking place.
Speaking on Thursday afternoon, the writer said it was amazing and totally unexpected news.
It comes at a time when the world is uncertain about its values, its leadership and its safety, Ishiguro said. I just hope that my receiving this huge honour will, even in a small way, encourage the forces for goodwill and peace at this time.
Ishiguros fellow Booker winner Salman Rushdie who is also regularly named as a potential Nobel laureate was one of the first to congratulate him. Many congratulations to my old friend Ish, whose work Ive loved and admired ever since I first read A Pale View of Hills, Rushdie said. And he plays the guitar and writes songs too! Roll over Bob Dylan.
According to the former poet laureate Andrew Motion, Ishiguros imaginative world has the great virtue and value of being simultaneously highly individual and deeply familiar a world of puzzlement, isolation, watchfulness, threat and wonder.
How does he do it? asked Motion. Among other means, by resting his stories on founding principles which combine a very fastidious kind of reserve with equally vivid indications of emotional intensity. Its a remarkable and fascinating combination, and wonderful to see it recognised by the Nobel prize-givers.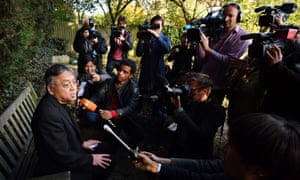 Read more: https://www.theguardian.com/books/2017/oct/05/kazuo-ishiguro-wins-the-nobel-prize-in-literature