This revolutionary work written by Henry Jamess less famous brother brought a democratising impulse to the realm of religious belief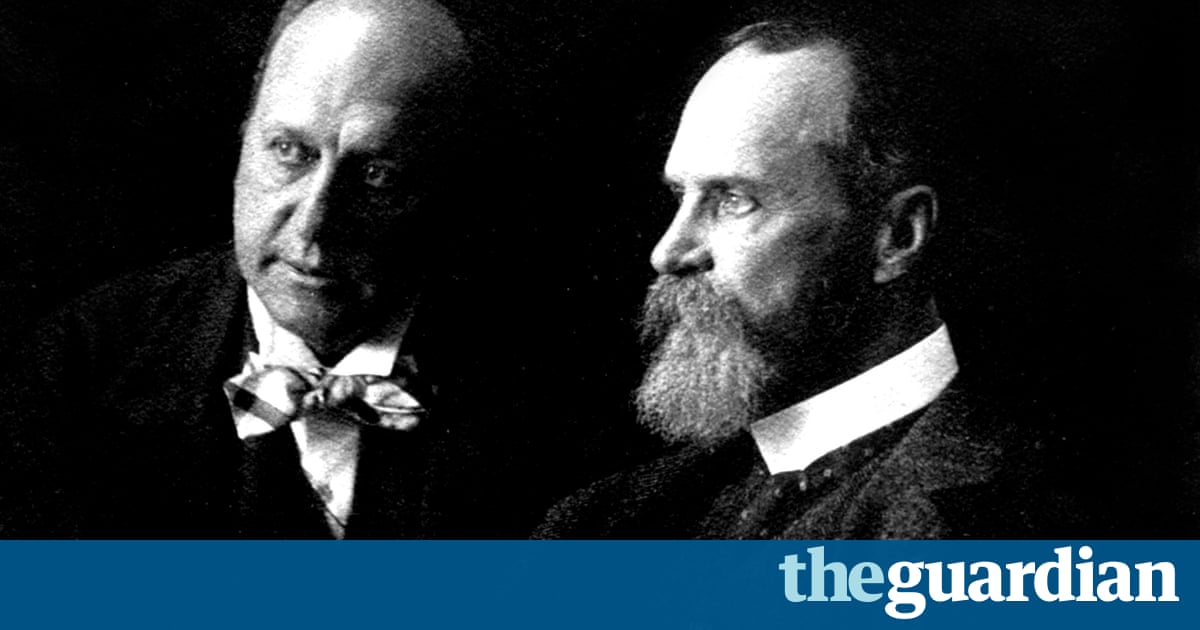 The United States is a society, first described in Thomas Jeffersons revolutionary words in 1776, that constantly rewrites its narrative in law, philosophy, economics and belief, as well as through poetry, drama and fiction. In moments of change, its finest writers have often found new forms of expression and ideas that both illuminate the American story and help to redefine it.
William James, brother of the more famous Henry, was a classic American intellectual, a brilliant New Englander and renowned pragmatist a celebrity in his time who coined the phrase stream of consciousness. He responded to the cultural and social ferment of the late 19th century with the Gifford lectures, given in Edinburgh during 1900-02. When he turned these talks into a book, James, a Harvard psychologist and the author of The Principles of Psychology, placed himself at the crossroads of psychology and religion to articulate an approach to religious experience that would help liberate the American mind at the beginning of the 20th century from its puritan restrictions by advancing a pluralistic view of belief inspired by American traditions of tolerance. Like his brother, he was obsessed by the problem of expressing individual consciousness through language; this is just one of the principal themes of The Varieties of Religious Experience.
Psychology aside, this is an odd book in many ways, especially for its unorthodox approach to the precepts of organised religion. One commentator has described it as a classic that is too psychological to have shaped most religious inquiry and too religious to have influenced much psychological research. And yet, in the words of Psychology Today, it remains the most notable of all books in the field of the psychology of religion and probably destined to be the most influential book written on religion in the 20th century.
The James family, who were originally Scots-Irish, like many of the first Americans, exerted a powerful influence on William James in the genesis of this text. His father, Henry Snr, was not just an unorthodox Calvinist, he was also (with Emerson and Jung) a disciple of the cult mystic Emanuel Swedenborg, who was determined to find a theory which would explain how matter relates to spirit. Swedenborgs desire to understand the order and purpose of creation had led him to investigate the structure of matter and the process of creation itself: his ambition was intoxicating and his teachings inspired a democratisation of religious impulses that appealed to the unorthodox Jameses, father and son.
The idea that all citizens were equally and independently close to God sponsored among the James family the conviction that religious experience should not become confined within the narrow prison of a denomination. The same irreverence towards categories encouraged William James to adopt a high-low style that gives his writing a fresh and populist character thats rather different from the mature style of his brother the novelist. William used his populism to suggest that any religious experience was true if the consequences of holding it were pleasing to the individual concerned. This restatement of the American pursuit of happiness gave his audiences a new appreciation of human dignity grounded in everyday reality.
In his approach to religious experience, William James writes that he had to face a hard problem: first, to defend experience against philosophy as the real backbone of the worlds religious life; and second, to make the reader believe that [the life of religion] is mankinds most important function.
James begins his argument with the assertion that religion answers basic human needs. From here, he separates belief from its tribal origins. Religion, he says, has become a consumer item for individuals. His only concern about religion is what it tells us about what goes on in the single private man. Then he comes up with a famous definition:
Religion shall mean for us the feelings, acts, and experiences of individual men in their solitude, so far as they apprehend themselves to stand in relation to whatever they may consider the divine.
Using potted biographies of well-known writers and thinkers, including Tolstoy and John Bunyan, William James concludes a long and fascinating exploration of the healthy mind, the sick soul, and the divided self, with closing chapters on mysticism, saintliness, atonement and conversion. Here, too, he presented an account of God as a finite being, inextricably caught up in world affairs, and linked to human activity and ambitions. He closes with a witty question: Who knows whether the faithfulness of individuals here below to their own poor over-beliefs may not actually help God in turn to be more effectively faithful to his own greater tasks?
A signature sentence
And the moment we renounce the absurd notion that a thing is exploded away as soon as it is classed with others, or its origin is shown; the moment we agree to stand by experimental results and inner quality, in judging of values who does not see that we are likely to ascertain the distinctive significance of religious melancholy and happiness, or of religious trances, far better by comparing them as conscientiously as we can with other varieties of melancholy, happiness, and trance, than by refusing to consider their place in any more general series, and treating them as if they were outside of natures order altogether?
Three to compare
William James: The Principles of Psychology (1890)
William James: Pragmatism: A New Name for Some Old Ways of Thinking (1907)
Louis Menand: The Metaphysical Club: A Story of Ideas in America (2001)
Read more: https://www.theguardian.com/books/2017/feb/06/100-best-nonfiction-books-53-the-varieties-religious-experience-william-james